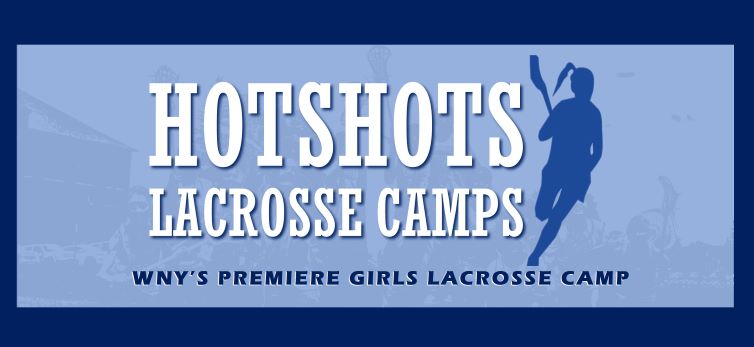 2023 HOTSHOTS WINTER CAMP
DATES: December 27th & 28th, 2023
LOCATION: Sahlens Sports Park (7070 Seneca St, Elma, NY)
REGISTRATION: Hotshots Lacrosse Camp : Camps (leagueapps.com)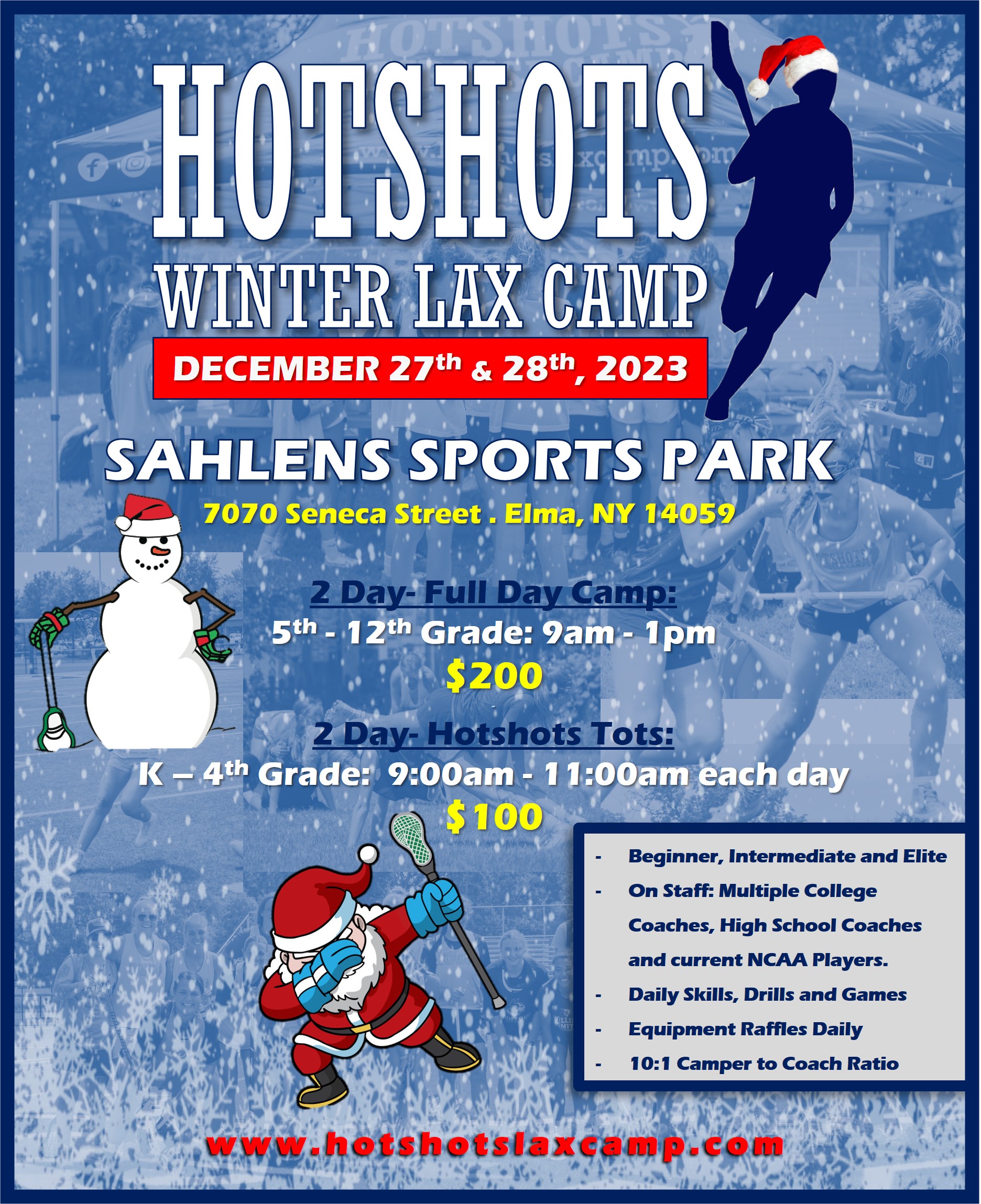 2024 HOTSHOTS SUMMER CAMP
DATES: July 8th, 9th & 10th, 2024
LOCATION: AMHERST HIGHT SCHOOL
- Westmoreland Drive
- Behind the high school on the grass fields and the turf field.
TIMES:
- K - 4th Grade- 9:00am - 12:00pm
- 5th - 12th Grade- 9:00am - 2:00pm
* Teams will be separated into appropriate age and skill level.
WHAT TO EXPECT FROM OUR 2024 CAMP !!

Want to play? Get in touch!
REGISTRATION OPEN.

Check our FB page for 2019 photos.
Email: info@empresslacrosse.com


Do you want a local camp that will take your game to the next level?
Look no further! We are WNY's premiere instructional camp and longest running lacrosse camp in the area. This is our 26th year of camp for girls' grades Pre-K - 12th and Collegiate Level.
We have offerings for campers of all ages and abilities.
Our Current Staff:
- College Coaches: Canisius College DI, Daemen College DII and more...
- High School Coaches from: Amherst, Will. East, Will. North, St. Marys, Niagara Wheatfield & more...
- College Player Coaches from: Stony Brook, Canisius, Youngstown State, Albany, St. Bonaventure etc...
Camp Levels:
- Beginner- for players who are just starting the game. We teach fundamentals while having fun.
- Intermediate- for players with Modified or JV experience but looking to develop more
- Advanced- for players with JV or Varsity experience looking to raise their game.
- Elite- for players with Varsity or High Level Travel experience looking for a college level experience.
Some links to help you find out more about our camp:
Camp History - Read the Amherst Bee Article here
Shutterfly - Camp Photos from 2013 2014 2015, 2016 photos on our FB page.
Camp photos from 2017, 2018 and 2019 are on our facebook page, https://www.facebook.com/HotShots-Lacrosse-1655715511339829/